Welcome to the 2019 Festival of Community Directors homepage.
Throughout the year, this page will be updated to keep you up to date with all the latest from the Festival and all the upcoming events.
Below is a list of themed weeks which will guide the journey.
Resources related to the themes will be uploaded on the Monday of the relevant week, including articles, help-sheets, speeches, videos, webinars and recommendations.
Our goal is simple: Make the community sector stronger than ever.
How do we plan on doing that? By working together for the whole year.
View the Festival Brochure
.
---
Festival of Community Directors news
Latest: Catch-up on Festival's best moments as it nears home-stretch (October update)
More: Finance the September focus for festival (September update)
Festival keeps community directors on the right track (August update)
Festival of Community Directors rolls into new financial year (July update)
Major conference supercharges Festival of Community Directors (June update)
Festival a capacity boost for community directors (May update)
Festival of Community Directors invites organisations to reflect (April update)
Festival of Community Directors gathers pace (March update)
New festival to bring sparkle to community sector governance (February)
---
Festival Weeks
---
---
The Diploma of Business (Governance) - BSB50715 - is Australia's premier diploma-level governance qualification. Developed by ICDA specifically for the not-for-profit sector and delivered in partnership with Federation Training, this qualification is recognised nationally and will provide you with the knowledge and skills you need to sit on or work with boards at the highest level.
Training available in Melbourne, Canberra, Perth, Sydney, Brisbane, Adelaide, Exmouth, Darwin, Alice Springs, Townsville and Hobart.
---
With massive changes rolling through the disability sector, directors and other leaders must be at the top of their game. It's essential that you're adaptable in your approach. In this half-day course, you'll get an enhanced understanding of governance in the disability support sector and gain greater confidence in your ability to contribute to the development of a robust, sustainable, adaptable, mission-focused organisation.
Training available in Perth, Brisbane, Adelaide, Melbourne and Sydney.
---
Proudly supported by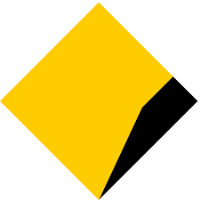 Commonwealth Bank
---