Do you have a plan for increasing your impact?
Do you know what lies beyond 'mission and vision'?
What is your organisation's ultimate purpose
Many organisations assume that the best way to increase their impact is to scale up - get bigger, service more areas, reach more people.
But what if the answer lies in thinking differently, not thinking bigger?
Stop and think: what role do you want to play in the overall solution to the problem you're tackling?
---
In this session, participant were introduced to the endgame theory first proposed in Stanford Social Innovation Review.
The article's co-author, U.S.-based social entrepreneur and impact acceleration expert Alice Gugelev, guided attendees towards an understanding of their organisation's endgame, and how to steer their course towards their ultimate purpose.
Alice was joined by expert not-for-profit panelists who described their endgames and assisted to transpose this ground-breaking theory within the Australian context.
---
Panelists for the Melbourne event, held Friday, November 6, 2015, were:
Patricia Toohey Deputy Chair, Social Traders
Dr Sonja Hood Chief Executive, Refuge of Hope
Mark Heintz Chair, Lentara, (Uniting Care)
Panelists for the Sydney event, held Monday, November 9, 2015, were:
Brendan Foran Chief Executive, Greening Australia
Jenny Geddes Chief Executive, The Australian Charities Fund
Luke Geary Managing Partner, Salvos Legal
---
About Alice Gugelev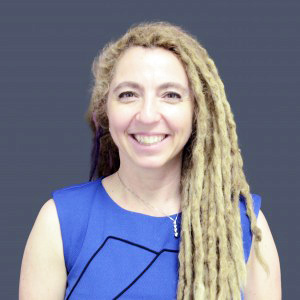 Alice is the director of the U.S.-based Social Enterprise Accelerator at the Global Development Incubator (GDI).
The GDI Accelerator aims to increase the scale, reach and impact of growth-stage social enterprises and not-for-profits.
Alice is also the co-founder and executive director of the Muskoka Foundation and the "Do Good As You Go" movement, and chief strategy officer and investor for AppMakr, the world's largest DIY mobile app development platform.
Alice has worked with the Gates Foundation and the World Bank; in the for-profit world, she spent the earlier part of her career with Bain & Company and Bank of Tokyo-Mitsubishi.
Alice is a graduate of the Stanford Japan Center. She holds a degree in International Economics and East Asian Studies from Columbia University and an MBA from Harvard Business School.