Whistleblowing at Your Not-for-profit: A leader's guide
Whistleblowing plays a crucial role in managing risk and cultivating an ethical culture in your not-for-profit organisation. It is an essential and effective tool in your good governance toolkit.
Organisations can maximise the benefits of disclosures by whistleblowers by maintaining a whistleblowing program built on robust policies and procedures. These require consistent processes, documentation, training and regular reviews.
This publication demonstrates how your organisation can establish and maintain such a program. It explores whistleblowing laws, proactive leadership, organisational culture, policies, procedures, reporting pathways, communication and training.
It includes templates for the cornerstones of your whistleblowing program: a policy template and a procedures template. It also includes a checklist to enable you to assess the health of your whistleblowing program.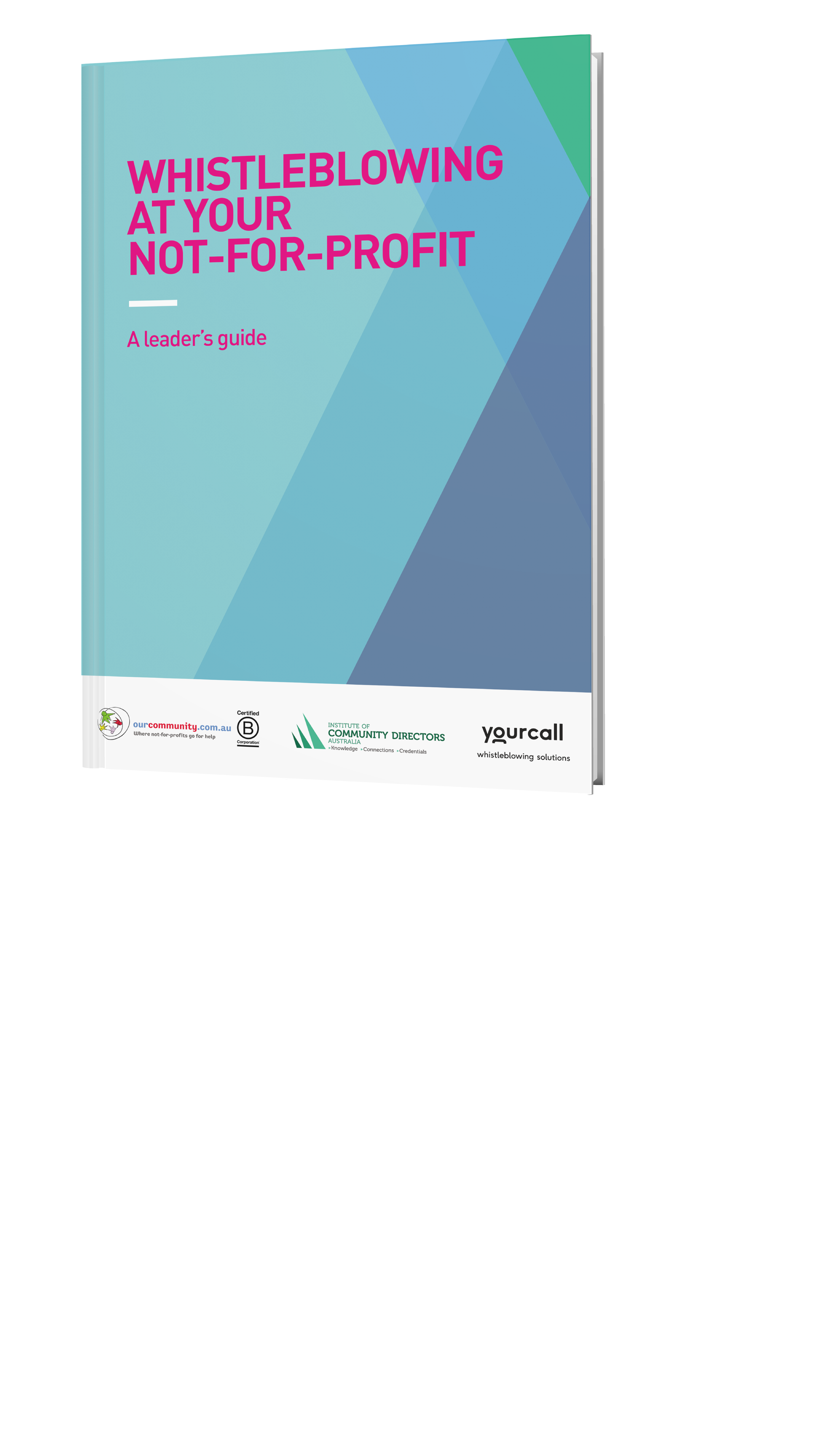 Topics covered in this free publication include:
Evaluation principles
Evaluation frameworks
What element of the project are we evaluating, exactly?
Process evaluation
Output evaluation
Outcome evaluation
Impact evaluation
Gathering the data
Dealing with complexities
The evaluation cycle
Sample evaluation reports