Diploma of Business (Governance) scholarship terms and conditions
---
The full cost of the Diploma is $4495 (inc GST), comprising enrolment, assessment and administration. Scholarship recipients are liable for the remainder ($3495).
This fee is payable in full due 30 days from the time of enrolment and no later than 10 working days prior to the first day of course (whichever falls due first).
If enrolment and fee payment has not been finalised by this time, ICDA reserves the right to re-allocate the scholarship to another applicant.
Training will be delivered in most capital cities across Australia on dates determined by the Institute of Community Directors Australia. Please indicate your preferred training location in your application.
Applications must be made via the online system. No mailed, faxed or emailed applications will be accepted. Applications close 3:00 pm AEST, 19 December 2018. Late applications will not be considered, under any circumstances, so don't delay.
Please note previous governance scholarship recipients are ineligible to apply.
Scholarship recipients need to have read the course outline and understand that they will be required to:
Read, prepare and reflect on fundamental governance principles raised in the pre-reading/viewing materials that will be supplied
Attend and actively participate in a total of five days of training
Complete all assessments within 12 months of the commencement of face-to-face training
Commit to transferring the knowledge gained through this course to the not-for-profit organisations they interact with
Declare that the information that their application contains is true, correct and complete, and undertake to correct or change as soon as possible any information that is incorrect or misleading
Authorise the Institute of Community Directors Australia to provide a selection committee with a copy of their application
Authorise Institute of Community Directors Australia and their education providers to use your name and other details in their application in publicity in relation to the scholarship
Acknowledge that Institute of Community Directors Australia may vary or reverse any decision made on the basis of incorrect or misleading information
Confirm they are an Australian resident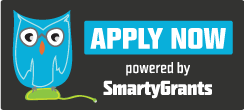 ---
The Institute of Community Directors Australia and Our Community have made every reasonable effort to ensure the most current information is available on this web page. Our Community delivers qualifications as part of an alliance with Federation Training. Federation Training RTO number: 0417