---
Renowned community sector administrator and advocate Jocelyn Bignold has seen the best and the worst of people and knows what it takes to tackle the hardest issues. The Diploma of Business (Governance) graduate talks to us about her mission, her motivation, and what it takes to be a good community director.
---
Jocelyn's mission to end family violence
By Matthew Schulz, journalist, Our Community
DESPERATE women and their families facing the worst times of their lives have people like Jocelyn Bignold to thank for giving them hope, but they are also the people who drive her to do better.
Sure, the website for McAuley Community Services for Women - where Ms Bignold is the chief executive from its base in Melbourne's inner-west - explains the service "provides much needed services for women and their children who are escaping family violence, and for women who are homeless".
But that hardly paints a picture of the woman and her child who phone the service from their car, desperate to escape a murderous husband who has torched their home, or the young woman who's been secretly locked in the ceiling unknown to the rest of the family.
Or the woman forced into virtual slavery by her own family, working for their business, yet left to scrounge for scraps in bins to feed her own five children.
Others have found themselves in the safe hands of McAuley on being discharged from hospital - sometimes a psychiatric ward - having escaped a violent situation.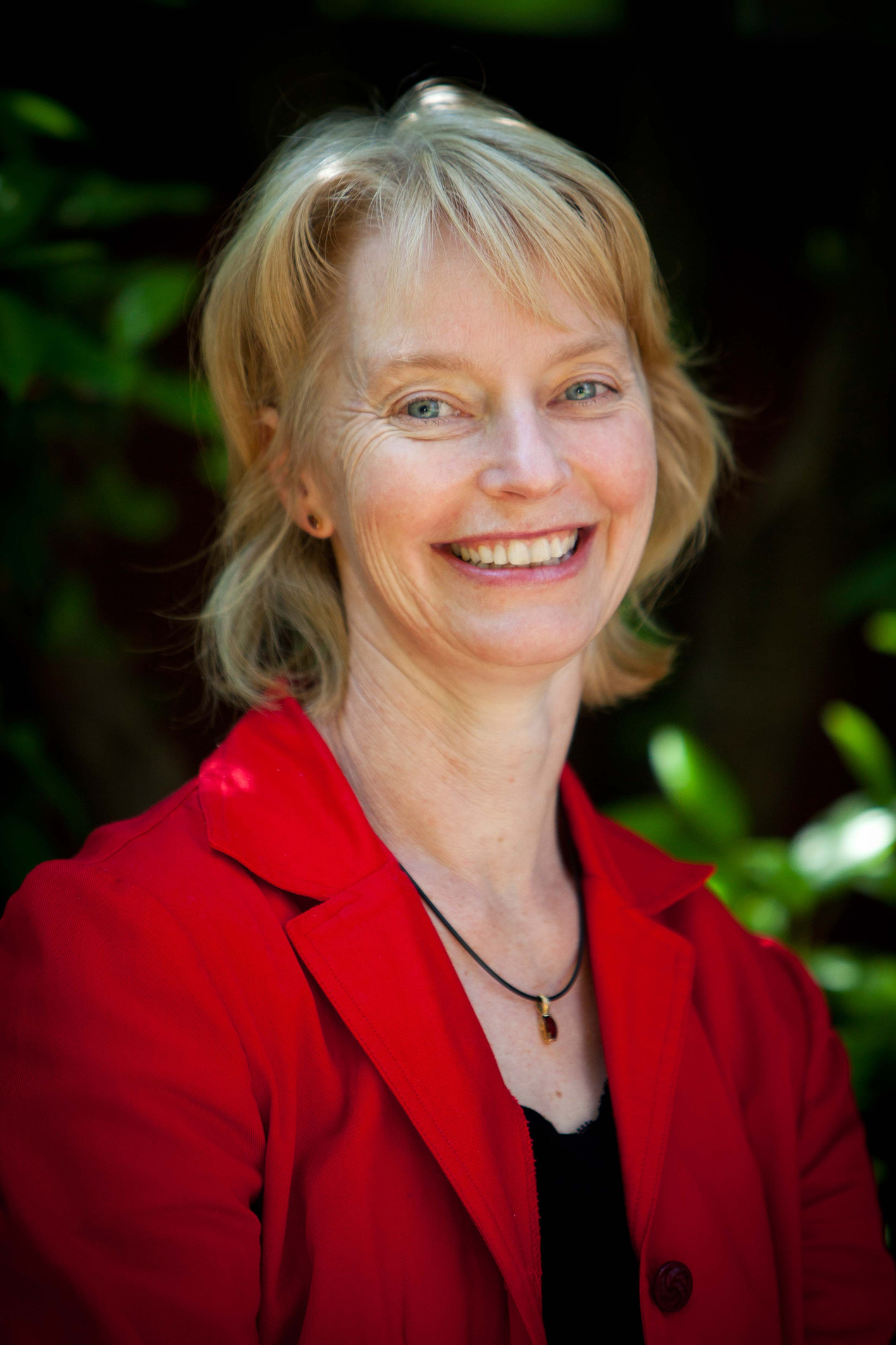 These are the stories burnt into the thoughts of Ms Bignold as she follows the path laid down by Catherine McAuley, who founded the Sisters of Mercy.
And it is Ms Bignold, the McAuley team and the board who are charged with picking up the pieces of broken families in the aftermath of violence, after the news crews have packed up their cameras and notebooks.
McAuley's crisis and longer-term accommodation, employment help, and even social and recreational support for women and children are the kinds of services that turn people's lives around. And that is what gets Ms Bignold up in the morning.
Professional mission is personal
A community sector worker for more than 25 years, Ms Bignold says her personal mission is focused on "the prospect of change: how we might be able to influence things for the better, or simply provide an opportunity for a woman or child that they didn't have yesterday."
She aims to do that in her work.
"I've led a very privileged life and have been able to access continuous education, and ever more challenging roles. I don't have a huge amount of time in life to do something that makes the world a tiny bit better place - my professional life is where I try."
"I've spent my professional life in the community sector, working with and alongside people who are more materially disadvantaged than I am."
That, she says, has taught her about "the 'sameness' of all of us", and that professional mission has been to build access to the universal needs of housing, employment, acceptance and family.
Before McAuley, Ms Bignold worked for a long time with Melbourne City Mission, particularly with women leaving prison.
That exposed her to the fact that most of those women had been abused in one way or another, leaving "an extremely hard and lonely trek to access any of those basic building blocks to a happy, healthy life".
She says she doubts she would have achieved what she's done outside the not-for-profit sector.
"I suspect my focus would be directed differently without the 'exposure' to people that I have had, and therefore I may not have tried so hard," she says.
The stories of some of those people remain with Ms Bignold as she goes about her mission, and they drive her to push for change.
"One where a woman was locked in the ceiling of her family home for an extended period of time without the other family members knowing. It was such extreme cruelty and deprivation at a very young age (and) which ended in a life of crime."
"It creates the motivation to do what's possible to make society better for the next person. One way of dealing with it is knowing that I've done my best to meet the person halfway … with everything at my disposal to make the situation better."
Knowledge, culture, advocacy the keys to solving tough problems
Making the situation better, she says, includes wanting to "get to the bottom of an issue" to understand why things are the way they are, and to advocate for social policy change if necessary.
That examination has meant travelling overseas, where Ms Bignold has learnt "that some are ahead of us, and we are ahead of others".
"I've been galvanised by the courage of countries like Spain to call violence against women for what it is and not hide behind more 'palatable' language. I've been reassured that we are on the right track in relation to building an integrated service model within the organisation."
But she says she's also seen more efficient ways of cross-sector collaboration and co-operation, and she remains determined to "pin that down".
While she was reluctant to reveal too many details, the organisation is working with Deloitte Access Economics to do more with its "outcomes identification" and tracking work, which she believes will create a "major breakthrough for us".
---
"If you know where and what the mistakes are, hopefully you will learn to do things differently, and perhaps more successfully in the future."
---
Asked about the big issues facing the not-for-profit sector, Ms Bignold nominated several.
"One of the biggest issues is continuity of funding to do things that are known to work well, and that also means to be able to work in a holistic way when funding has been siloed into prescribed areas, with no flexibility."
Social services "rarely shy away from a challenge and are often incredibly innovative [but]… there are times when they need to 'hold steady' and not succumb to the latest political trend."
And she said not-for-profits will need better technology infrastructure to get their work done and measure their outcomes.
"We need the tools and models for good governance and must resist the push to let 'market forces' decide what's best for the human services."
Of course, Ms Bignold understands better than most that "culture" is the key to change, having travelled a sometimes difficult road helping create McAuley, which was formed as a result of mergers.
Ms Bignold admits she initially underestimated the challenge of merging several different work cultures, before calling in expert help to successfully transform the organisation.
She says admitting her mistakes was the right thing to do, even doing so at a conference for community directors a couple of years ago.
"Very little can be achieved without understanding the culture of where you are; all the hard work, investment will come to nothing if the people you are working with don't understand, and agree with, what you are trying to achieve."
"If you know where and what the mistakes are, hopefully you will learn to do things differently, and perhaps more successfully in the future. Perhaps it also makes a leader more 'human' and allows others to feel more confident to participate in the solution."
She says community directors, too, need to be human in the way they approach their work and urges board members to "support their organisation 100% emotionally."
She also advises, "Be present, be engaged, learn and understand; open doors to others where you can, be happy, be enthusiastic. Listen to others. Bring resources if you can."