The new chair of the Community Directors Council, Susan Pascoe, formerly chief of the Australian Charities and Not-for-profits Commission, tells journalist Matthew Schulz how she'll approach leading the newly formed advisory body for your Institute of Community Directors Australia.
---
Institute's future as a "beacon" of good governance
By Matthew Schulz, journalist, Our Community
How do you see the role of the new Community Directors Council?
I think the Community Directors Council is going to fill a bit of a gap in terms of governance training for not-for-profits in Australia, in that although there are a number of existing providers, whether they're higher education providers, community providers, professional organisations … there's no-one really that exists exclusively to train not-for-profits in their governance responsibilities.
And I think that that's going to be a great role for this recently installed Community Directors Council moving on from that.
What came out of the first meeting of the council?
There was a great sense of purpose and momentum amongst the members, and we will be developing a strategic plan to guide our work.
How important do you think not-for-profits and charities are to this country?
Well, I think they're critical, in fact, particularly to the maintenance of effective communities.
The Canadians often say that charities exist "to do good for others". I think that that's a nice way of phrasing it, because it could be in the cultural sphere, it could be in welfare - where we traditionally think of charity - including overseas aid … any number of areas.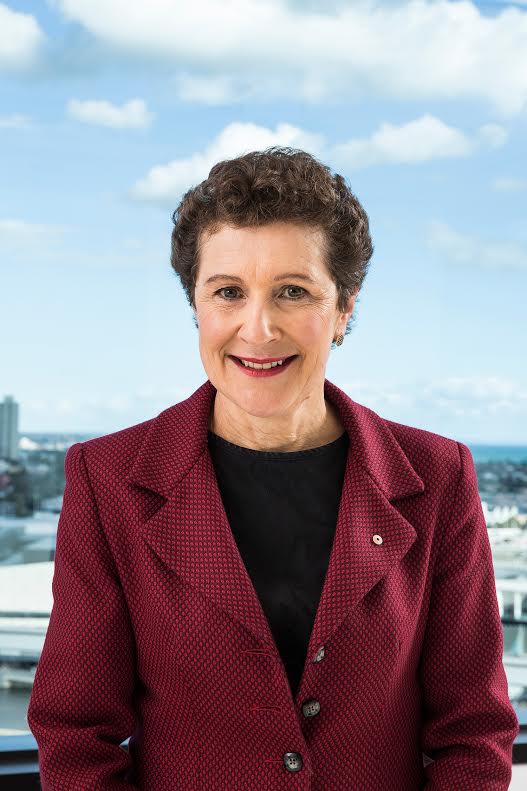 From a legal point of view, in 2010 when the High Court made the decision on the AidWatch case, they really emphasised the fact that charities are important for a healthy democracy. And that underscores the role of charities in advocating.
And recently, Prince William in a speech to the Charity Commission of England and Wales said that the royal family don't do charity work because it makes them look good; they do charity work because they believe it's critical to the maintenance of sustainable societies and for the health of civil society in the UK.
Where would we be without community directors?
It's hard to imagine, in that there's such an impulse within people to do good for others, as the Canadians say. I noted it when I was on the Royal Commission into the Victorian bushfires. If you look at the way that communities responded, there was a spontaneous initiative taken from countless people to assist others who had had a misfortune during that dramatic event.
I also think that there's an impulse toward altruism, and toward nurturing either others or animals, or the environment, or the community, that you couldn't really quell in humans: it's there. And so the work that they do in civil society, generally on a voluntary basis … is a really healthy outlet for those impulses that many of us have.
How are community directors different from company directors?
I think there are more similarities than differences between what community directors do and company directors, in that they're both responsible for the effective governance of the enterprise, and for critical matters such as sound financial management, good governance practice, and a focus on the bottom line.
Here's where we get the critical difference. For company directors, the bottom line is profit. For community directors, it's whatever the mission or purpose is. So, if it is to support animal welfare, it's healthy animals in whatever community it is in. If it's in the arts, it might be toward sustainable performing arts, and so on.
We typically think of charity in the traditional sense of welfare, or helping the vulnerable and the disadvantaged. And of course, for mission-driven organisations, that's a critical purpose as well.
I would want to emphasise as the recent and inaugural Commissioner of the Australian Charities and Not-for-profits Commission (ACNC) that overwhelmingly the evidence is that charities want to do the right thing, and indeed do do the right thing. And so there is great ground-level initial capability in most of the boards.
What the new Community Directors Council wants to do is build on that, enhance that.
In the same way as the Australian Institute of Company Directors is able to promote better governance in corporate Australia, the Institute of Community Directors will be able to promote better governance in the community sector.
How do you feel about the mix that you've got on the Community Directors Council?
It's a brilliant mix of people. When you think about the breadth of backgrounds of the members, from academic through to practitioner backgrounds, people who've run very large enterprises, very large charities, and members involved in rural and smaller charitable and not-for-profit enterprises - I'm quite excited about working with them.
Susan Pascoe speaks with Our Community chair Carol Schwartz about her work with the Institute of Community Directors Australia at the launch of 94 women's Diploma of Business (Governance) scholarships in Melbourne.
---
ICDA offers three levels of membership: associate member, member and fellow. Why should a community director consider becoming a member or fellow of ICDA?
I think any means of formally recognising that a person has undertaken training, met a certain standard, and then been formally assessed as meeting that standard is good for the individual, but also good for the board that wants to take them on.
Because you can then appoint that person with confidence that they have the basics in terms of good governance.
And in a more collective sense, it's good for the governance of not-for-profits in Australia.
We are building on people who have formally fit-for-purpose recognised training. That means governance in the not-for-profit sector in Australia is in good hands.
What do you think is going to be the top issues for not-for-profits for the next couple of years?
It's a perennial issue for not-for-profits: their income stream, and there's a great variety of means by which not-for-profits do remain financially viable. For some it's donations, others it's grants and contracts - generally government contracts. Many not-for-profits - just over half - generate quite a bit of their own income through ventures like opportunity shops or fee-for-service for some of the services they offer; investments if they've got monies in reserve. They're generating income to help themselves become sustainable and that's a very strong thing, so funding would be number one, because every time you meet with charities, it comes to the fore.
I think the issue of advocacy and the right of charities to advocate is one that's in public debate at the moment, because of proposed changes to the Electoral Act. They're intended to limit the influence of overseas countries in Australian elections and political affairs, but inadvertently might be capturing charities and others in their slipstream. I think that's a very important issue. And the right of charities to advocate - which is really for them at the heart of their enterprise - needs to be protected.
Finally, I think for many charities, it's maintaining mission and staying on a sustainable footing, which is not dissimilar to the funding issue … and ensuring that you keep the trust.
How do you see the trajectory of ICDA under the guidance of the new council?
Given the eminent nature of the members, I'm really hoping that they will be able to use their knowledge and their skills and their creative ideas to collectively enhance good governance training in the not-for-profit sector in Australia. And it would be great if over time ICDA becomes a beacon, a badge of recognition of good training, and good capacity, and good governance in Australia.
The rest of the new board will comprise: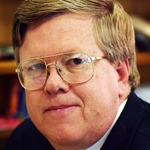 Emeritus Professor Myles McGregor-Lowndes
The Australian Centre for Philanthropy and Nonprofit Studies, Queensland University of Technology Business School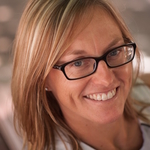 Professor Kristy Muir
CEO, Centre for Social Impact and Professor of Social Policy at UNSW, Sydney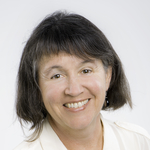 Professor Cynthia Mitchell
Deputy Director, Institute for Sustainable Futures, University of Technology Sydney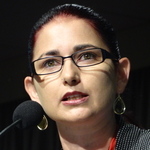 Jahna Cedar
Executive Officer, Gumala Aboriginal Corporation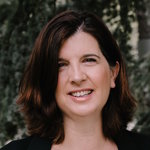 Sonja Hood
CEO, Community Hubs Australia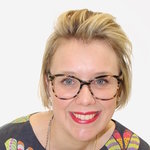 Jodi Kennedy
General Manager, Charitable Trusts and Philanthropy, Equity Trustees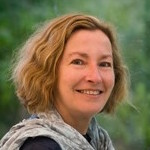 Sheena Boughen
Culture strategist, community activist, arts leader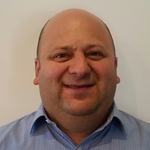 Pablo Alfredo Gimenez
Social enterprise development manager, Centre for Participation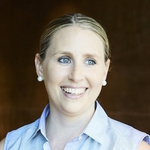 Catherine Brooks
Principal, workplace relations specialist, Moores Legal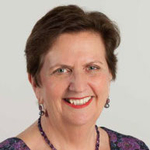 Anne Cross
Non-executive director, former Uniting Care Queensland CEO, Adjunct Professor, School of Nursing, Midwifery and Social Work, University of Queensland
Read about the new Community Directors Council here.