The big issues facing not-for-profits
By Matthew Schulz, journalist, Our Community
We've asked a handful of influential figures and organisations about some of the big issues facing not-for-profits. And we expect to keep asking this question of significant players who can reveal insights for community directors.
Among them are Community Directors Council chair Susan Pascoe, the not-for-profit team at Moores Legal, and Jocelyn Bignold, CEO of McAuley Community Services for Women and a Diploma of Business (Governance) graduate.
Income the key for many groups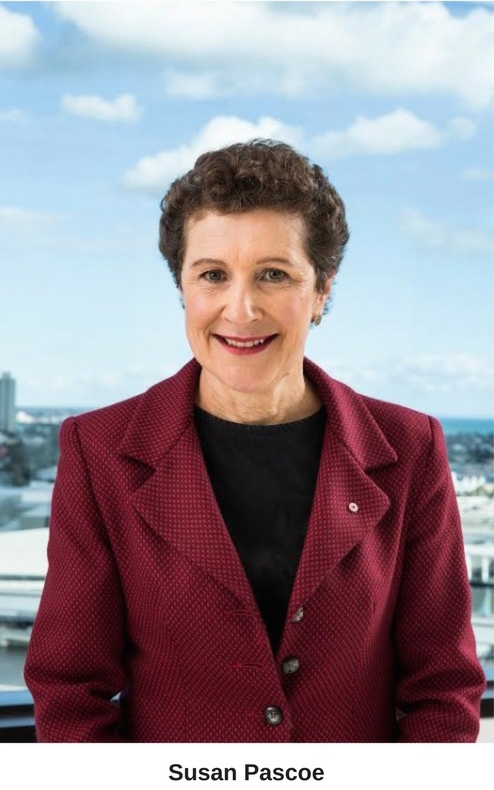 Ms Pascoe, who until late last year was at the helm of the Australian Charities and Not-for-profits Commission, was quick to point to three things: income, advocacy, and maintaining your mission.
She believed generating sufficient income would continue to be a big issue for organisations in the next two years.
"It's always a perennial issue for not-for-profits: their income stream, and there's a great variety of means by which not-for-profits do remain financially viable. For some it's donations, others it's grants and contracts - generally government contracts.
"Many not-for-profits - just over half - generate quite a bit of their own income through ventures like opportunity shops or fee-for-service for some of the services they offer; investments if they've got monies in reserve.
"They're generating income to help themselves become sustainable and that's a very strong thing, so funding would be number one, because every time you meet with charities, it comes to the fore."
Advocacy high on the agenda
Advocacy would remain at the centre of debates around the board table too, she said.
"I think the issue of advocacy and the right of charities to advocate is one that's in public debate at the moment, because of proposed changes to the Electoral Act. They're intended to limit the influence of overseas countries, in Australian elections and political affairs, but inadvertently might be capturing charities and others in their slipstream.
"The right of charities to advocate - which is really for them at the heart of their enterprise - needs to be protected."
Stay on target
Ms Pascoe said staying focused on the main goal would remain a critical issue for organisations for the foreseeable future.
"For many charities, it's maintaining mission and staying on a sustainable footing, which is not dissimilar to the funding issue … and ensuring that you keep the trust."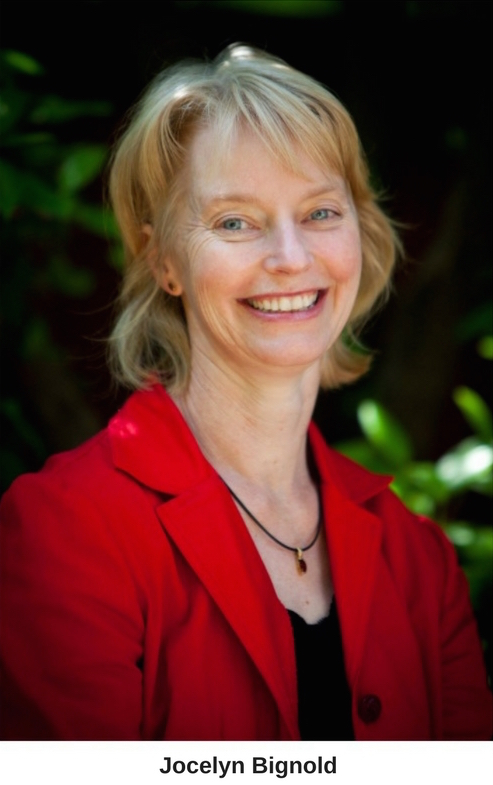 McAuley Community Services for Women chief Jocelyn Bignold, a community sector stalwart for 25 years, has seen many changes in her time, but agreed that some of the biggest issues would be those that have been preying on the minds of not-for-profit leaders for years.
"There are some perennial challenges which get more or less attention at different times, but don't seem to go away," Ms Bignold said.
These include the lack of time not-for-profits are given "to prove what works over time, as attention shifts to the next issue. We risk nothing getting fully resourced and resolved."
Her fix? To "hold steady on some policy issues".
"The introduction of 10-year plans is good, but I don't think we're resourcing them over that time period or reporting back on results."
Along similar lines, Ms Bignold said organisations needed to avoid being driven by "market forces".
"Don't let the 'market' decide what's best. It can't," she said.
Her approach? To accept "some things just should be funded by the public purse".
She cited a recent productivity report that identified sectors where the "market" is ineffective, such as affordable housing.
"Governments need to listen to people who have the expertise to inform resource allocation decisions," Ms Bignold said.
Support systems lacking
Ms Bignold also nominated the lack of infrastructure needed to fully support the NGO sector as a big issue.
Her solution?
"To spend on decent, interconnected databases and IT. That's something that government or business can do at scale with great efficiency and impact - if only they put aside political expediencies."
The alternative she said, was to undertake research that can really inform sector development.
"The recent commissioning of evaluations through the family violence recommendations is an example of how that can work.
Similarly, Ms Bignold nominated inadequate "human capital".
She referred to there being "not enough capacity to properly consider cross-sector collaborations, where it makes sense to do so".
Her fix? Funding to develop capacity and investigate good governance models.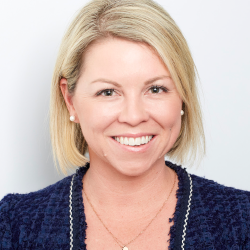 Skye Rose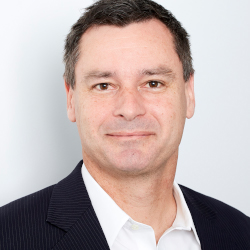 Tony Rutherford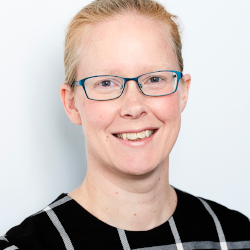 Rebecca Lambert-Smith
Regulation shift a big issue
Not-for-profit legal experts Moores recently hosted a briefing about some of the key challenges for organisations.
Principals Skye Rose and Tony Rutherford, alongside senior lawyer Rebecca Lambert-Smith, addressed some of those issues in detail.
A large part of the presentation related to the changing focus of the ACNC under new chief Gary Johns, a change that seems likely to result in a tougher regulatory stance, a greater use of data, and a push for greater accountability to donors and increased efficiencies.
Ms Lambert-Smith said it was more important than ever for registered charities to be aware of their obligations under the the ACNC's governance standards, and particularly the ACNC's current compliance focus on:
preventing terrorists from using charities as a front
avoiding harm to beneficiaries such as children and vulnerable adults
cracking down on fraud or financial mismanagement
political activities
Organisations should also watch for outcomes of the ACNC Review (particularly any changes to the ACNC's objects), the recent Royal Commission into Institutional Responses to Child Sexual Abuse and proposed changes in relation to political expenditure reporting and 'political campaigners'.
We'll be watching for further statements and clarification from Mr Johns and the commission this month.
Brace for an unstable workforce
Moores principal Skye Rose addressed key challenges for not-for-profits in the workplace, particularly in the disability sector.
While not-for-profits now employ a whopping 10.6% of the workforce - split almost equally between full-timers, part-timers and casuals - the rate of turnover is increasing, and so attracting and keeping staff will remain a big challenge.
She says organisations have to think about more than remuneration when it comes to staffing.
"There is significant pressure on service providers to be competitive, flexible and responsive," particularly in regards to the growing and changing NDIS workforce, Ms Rose said.
This pressure could see some providers "sharing" employees, with the risk some workers could breach maximum work hours, and it brings workplace health and safety and workplace injury issues to the fore.
Organisations should be careful not to misclassify workers as independent contractors or volunteers, and to ensure they're using the correct industry awards, or face fines of up to $54,000 per contravention.
Mergers or collaboration? More questions for organisations
Tony Rutherford - an expert in mergers and acquisitions at Moores, and previously in the corporate sector - said the NDIS transition is forcing organisations to consider how they're structured.
"The state of upheaval is quite significant, so anything you can do to become more efficient will be significant," Mr Rutherford said.
He said the NDIS is forcing competition between providers to such an extent that it is almost shifting the culture from not-for-profit to a "for profit" model, and making organisations ask themselves, "Are we the best in show?" at a time when funding for services is capped, regulation is increasing and consumer demands are rising.
But while mergers or acquisitions are "at the apex of what you can do with two or more organisations" there are several other options that not-for-profits can consider.
Organisations may choose to stay independent and "nimble", but if they do collaborate, that collaboration could take the form of joint ventures, cooperatives, partnerships, communities of practice, co-location and secondments.
He said the key will be proper assessments, due diligence, careful agreements and a transition plan that protects staff, governance, compliance, assets and other obligations.
"Whether you're big or small, you might be well-equipped to implement some internal changes."
He said joint ventures, for instance, are a way of testing the waters, and your ability to collaborate.
"There are options to dip your toe in … there's no reason that this can't be done in a small way, as a starting point," Mr Rutherford says.
Moores and Our Community have previously produced a detailed guide to mergers (Thinking Big: To Merge or Not to Merge - That Is the Question), and continue to develop resources to help directors choose their path.